Warning! This course is considered legacy and is no longer being offered in this form. For our current course list please visit our courses page.
Basic First Aid - Spanish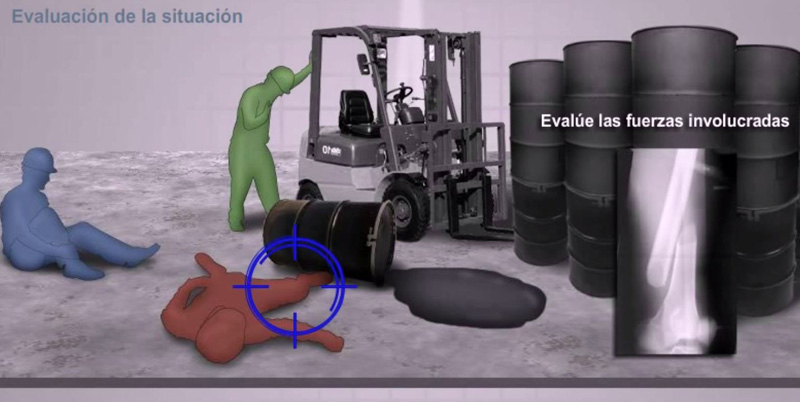 Emergencies can happen any time, any place. In any industry, on any given day, there could be a situation that arises at work where a coworker is injured and needs immediate medical help. When this happens, it is essential that employees know how to respond appropriately, render aid, and obtain higher levels of care. This course will teach employees the basics of first aid procedures and how to apply them to real-world scenarios. Employees will learn their legal responsibilities as a first aid provider, how to identify different types of medical emergencies and the proper steps to take, and how to react in specific environmental conditions like extreme heat and cold. This awareness-level course is intended for general-industry and office employees who, during the course of their usual work routine, may be required to provide basic medical aid to co-workers or others. While this course addresses OSHA training requirements, there may be a site-specific training component required that must be fulfilled by an employer. This course is presented in Spanish.
Other Courses You Might Like
An Engaging Experience
SafetySkills online safety training courseware encompasses rich media animations, studio produced audio, dynamic Flash and 3D simulations designed not only to convey the subject matter, but to engage the learner.
Your learners won't be able to go brain-dead, simply toggling through slides; rather they are continuously challenged throughout the course to solve puzzles, answer questions and interact with the training.
Because Online Safety Training is NOT a Spectator Sport
Comprehensive Catalog
Online Safety Training
The SafetySkills training library consists of 350+ environmental, occupational health and safety (EHS) and human resources (HR) compliance titles targeted toward multiple industries.
We believe that training is more effective when the learner can identify and relate to the situations, subjects and environments specific to their own industry. SafetySkills online safety training courseware includes EHS and HR series focused on specific industries, including: