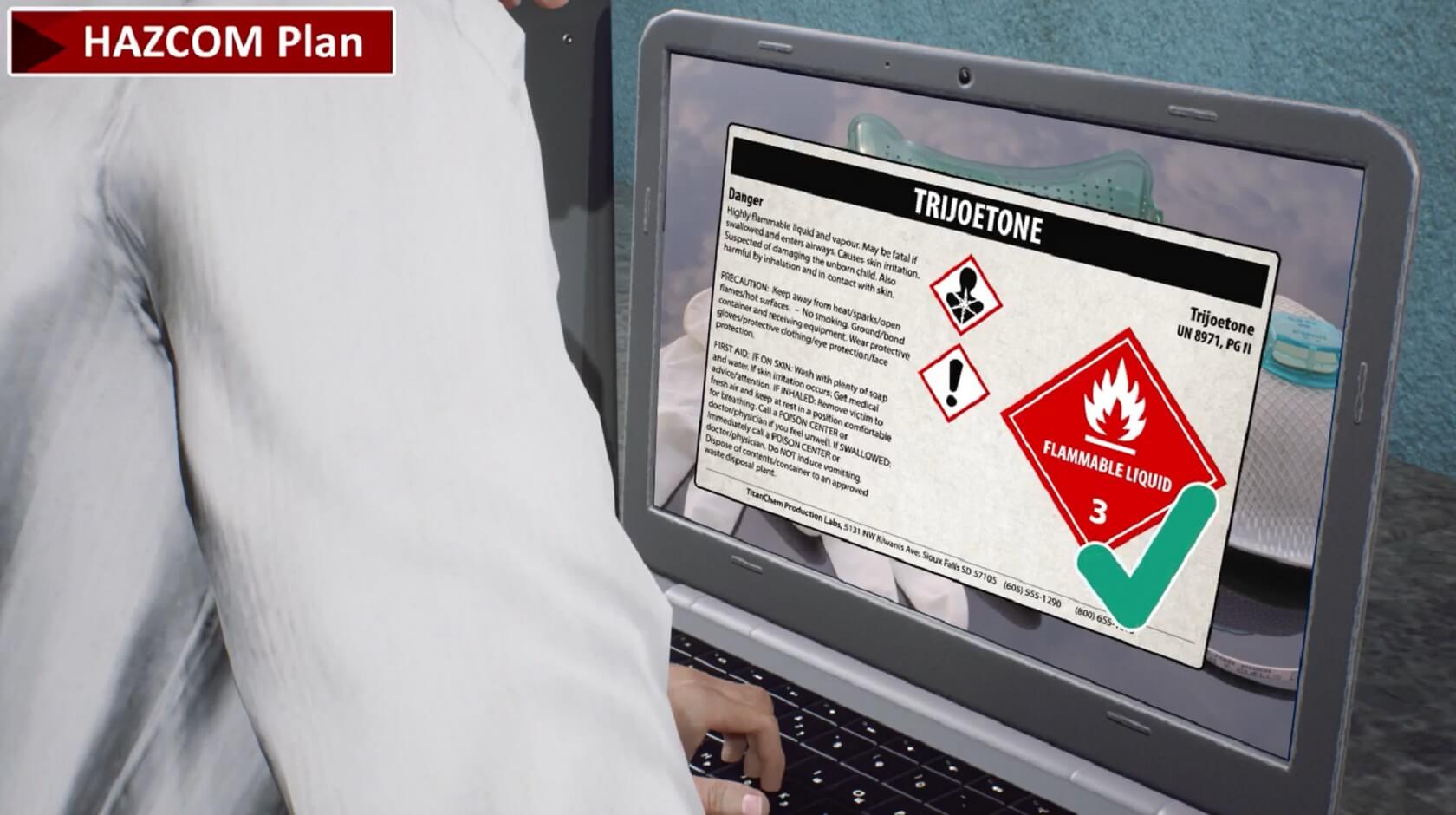 Chemicals can pose a wide range of health and physical hazards, and exposure to hazardous chemicals is common for workers in a large variety of industries. When workers are exposed to hazardous chemicals, OHSA requires employers to provide employees with information about those hazards and training over how to protect themselves and others from harm. During this course, employees will learn about OSHA's Hazard Communication (HAZCOM) standard and the methods for learning about chemical hazards, including labels, safety data sheets (SDS) and hazard assessments. This course is designed for employees who need initial or refresher Hazard Communication (HAZCOM) training. This course is presented in English and Spanish.
Other Courses You Might Like
An Engaging Experience
SafetySkills online safety training courseware encompasses rich media animations, studio produced audio, dynamic Flash and 3D simulations designed not only to convey the subject matter, but to engage the learner.
Your learners won't be able to go brain-dead, simply toggling through slides; rather they are continuously challenged throughout the course to solve puzzles, answer questions and interact with the training.
Because Online Safety Training is NOT a Spectator Sport
Comprehensive Catalog
Online Safety Training
The SafetySkills training library consists of 350+ environmental, occupational health and safety (EHS) and human resources (HR) compliance titles targeted toward multiple industries.
We believe that training is more effective when the learner can identify and relate to the situations, subjects and environments specific to their own industry. SafetySkills online safety training courseware includes EHS and HR series focused on specific industries, including: