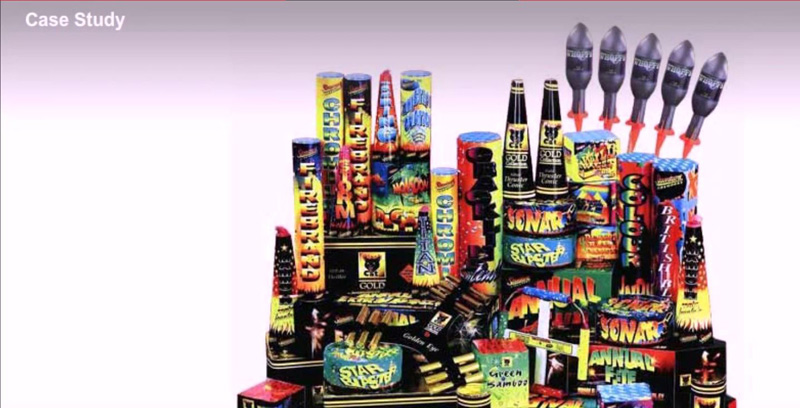 Fireworks can be a lot of fun. They involve fire, explosions, bright colors, and that great gunpowder smell. Fireworks are so much fun – both for those who like to light them and those who just like to watch – that they have become a traditional part of celebrations such as Independence Day and New Year's Eve. Yeah, fireworks are as American as rock n' roll, football, chicken wings and guns. And it's wonderful. Unfortunately, there is a dark side to the combustible happiness offered by fireworks. Each year, thousands of minor injuries are reported in the U.S., and many that are not-so-minor. In fact, in most years a handful of people die in fireworks accidents. This course is meant to give you a useful overview of fireworks history, fireworks safety laws, and tips for safe fireworks use. When the course is over, you will have been given information about the history of fireworks, the different types of fireworks and their regulation, and safe practices for using consumer-level fireworks. This course is part of our Off the Job safety series and is designed for members of the general public of all ages. So strap yourself down and get ready, because this here knowledge rocket is lit and ready to blast off!
Other Courses You Might Like
An Engaging Experience
SafetySkills online safety training courseware encompasses rich media animations, studio produced audio, dynamic Flash and 3D simulations designed not only to convey the subject matter, but to engage the learner.
Your learners won't be able to go brain-dead, simply toggling through slides; rather they are continuously challenged throughout the course to solve puzzles, answer questions and interact with the training.
Because Online Safety Training is NOT a Spectator Sport
Comprehensive Catalog
Online Safety Training
The SafetySkills training library consists of 350+ environmental, occupational health and safety (EHS) and human resources (HR) compliance titles targeted toward multiple industries.
We believe that training is more effective when the learner can identify and relate to the situations, subjects and environments specific to their own industry. SafetySkills online safety training courseware includes EHS and HR series focused on specific industries, including: