Warning! This course is considered legacy and is no longer being offered in this form. For our current course list please visit our courses page.
Personal Protective Equipment - Spanish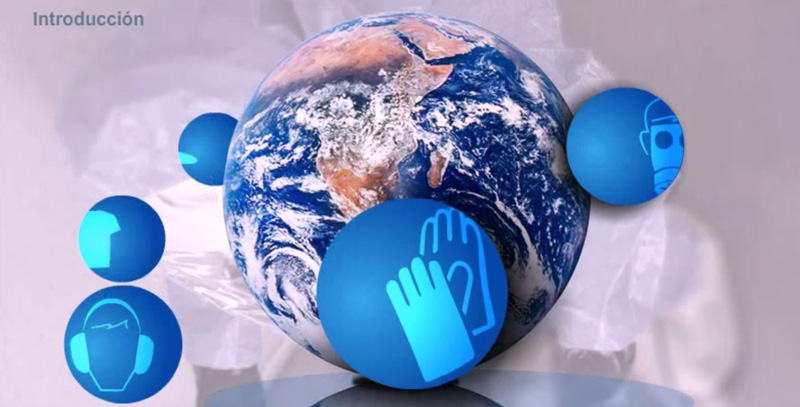 Personal protective equipment, or PPE, has been around throughout history in various forms. Even everyday clothing is a form of PPE, but many jobs and workplaces have unique hazards that require additional protection, such as gloves, boots, eye protection and many others. This course will teach employees to identify the need for PPE, define the concept of a hazard assessment, things to consider when choosing PPE, and the different types of PPE used to protect all parts of the body. This course is intended for Spanish-speaking general industry employees who, during their regular work duties, are required to use personal protective equipment.
Other Courses You Might Like
An Engaging Experience
SafetySkills online safety training courseware encompasses rich media animations, studio produced audio, dynamic Flash and 3D simulations designed not only to convey the subject matter, but to engage the learner.
Your learners won't be able to go brain-dead, simply toggling through slides; rather they are continuously challenged throughout the course to solve puzzles, answer questions and interact with the training.
Because Online Safety Training is NOT a Spectator Sport
Comprehensive Catalog
Online Safety Training
The SafetySkills training library consists of 350+ environmental, occupational health and safety (EHS) and human resources (HR) compliance titles targeted toward multiple industries.
We believe that training is more effective when the learner can identify and relate to the situations, subjects and environments specific to their own industry. SafetySkills online safety training courseware includes EHS and HR series focused on specific industries, including: