We offer a free course to all of our SafetySkills Direct account holders. Using SafetySkills Direct, you can print certificates of completion for your users. It is completely free and you will not be charged unless you choose to assign training other than the free course.
Free Safety Training Course
Lawn Mower and Lawn Care Safety
For most people, lawn mower safety is a matter of common sense. Lawn care equipment is pretty standard, and most people get along with it just fine. Most of us understand there is a whirling blade under there that can cut through us just the same as it can cut through grass and that trimmers and edgers can cut through skin or launch projectiles. However, accidents do happen and people can still be injured while trying to maintain lawn equipment. Learners who complete this course will receive information on the common hazards associated with lawn care equipment and recommended safe operation practices.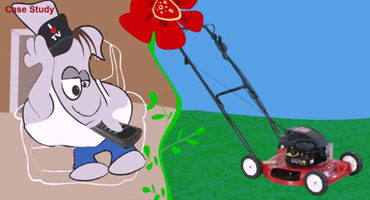 About SafetySkills
SafetySkills is an e-learning provider primarily in the HR compliance, environmental, health and safety market. It offers a comprehensive e-learning solution for business users to select and assign interactive compliance training to their employees on a pay-as-you-go or monthly subscription basis. The SafetySkills team has developed and deployed over 500 EHS online safety training titles for organizations in sixteen countries and in seven languages.