Pharmaceutical & Laboratory Safety
Disrupting the world of environmental health and safety compliance
See it in action
Featured Insights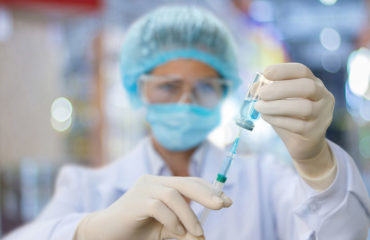 As part of the bloodborne pathogens, or BBP standard, the Occupational Safety and Health Administration, or OSHA, requires many workplaces to have policies and controls in place to protect employees from cuts, needlestick injuries and exposure to blood borne pathogens. While OSHA regulations do not apply to every lab environment or work position, these guidelines can form the basis for safe work practices that every lab can follow.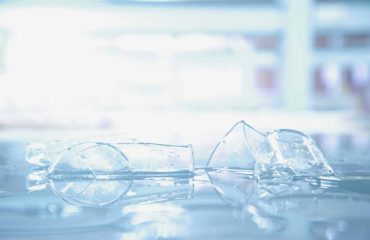 No matter when and where it happens, broken glassware is an inconvenience at best. But when laboratory glassware breaks, it can do a lot of harm. Injuries from broken glassware can range from a small cut to a serious health risk.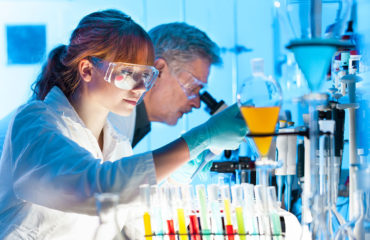 In the United States, biosafety levels are defined by the Centers for Disease Control (CDC) and the National Institutes of Health (NIH). They outline four biosafety levels, or BSLs, that are ranked from 1 to 4 based on the level of risk. BSL-1 precautions are used for the least hazardous biological agents and practices, while BSL-4 precautions are for the most hazardous.
Discover Courses for Your Employees
Recent studies have shown that laboratories are seen as inherently safe places to work, but the data says otherwise. Chemical incidents, cuts and needle punctures, and slips, trips and falls are all reported as incidents commonly occurring in labs. Lone working is a high-risk practice that often is carried out without correct safeguards. SafetySkills has the tools to ensure laboratory workers learn the competencies needed to operate safe and healthful laboratory environments.
How Can SafetySkills Help?
Because laboratories can be industrial, commercial, academic, medical, environmental, geotechnical and more, effective training can't be covered as a single course on "lab safety." SafetySkills knows there are multiple and diverse facets to the modern professional laboratory and has developed a number of courses covering the different competencies that may be needed. We can provide the laboratory manager with a wide range of technical courses to combine with our general industry and human resources courses, and build an EHS training program specific to their laboratory's needs. Courses meet regulatory and established consensus standards for lab operations, and they ensure workers develop the demonstrable competencies they need to work in safe and healthy lab environments.
Analyze Existing Training And Take It To The Next Level
Build your training program to meet your exact needs with courses built by our in-house subject matter experts, digital designers, and training experts:
Wide variety of course delivery options to support individuals, teams and departments
Flexible cloud-based LMS to manage all training and reporting needs for labs of any size
Customization options for any industrial, commercial or academic branding
Real-time progress tracking and bookmarking
Integration with other business and laboratory management systems
Get started