Close
What's Changed in Version 10.1 of the SafetySkills LMS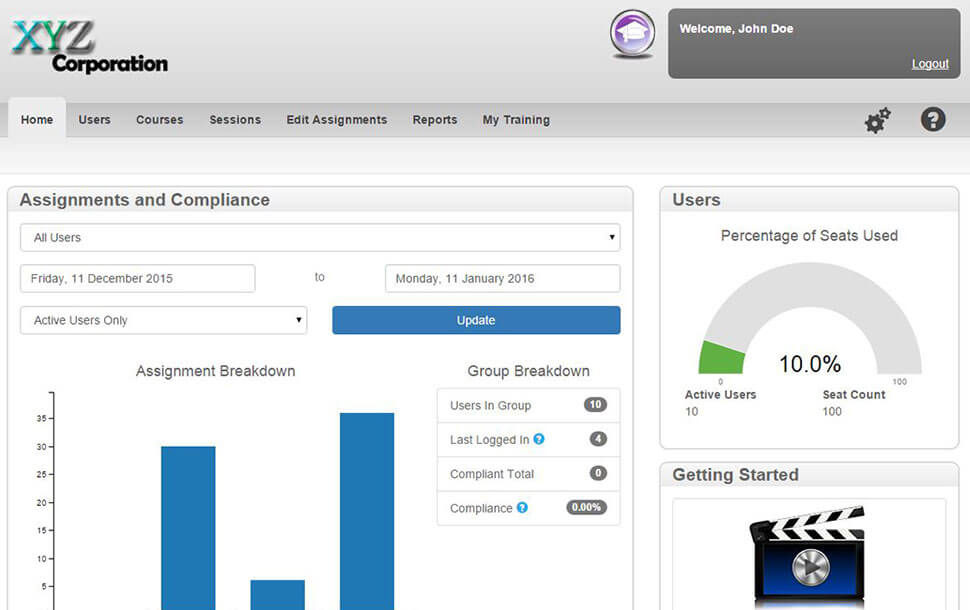 Friday, Sep 30th, 2016
Update to SafetySkills Learning Management System
You asked. We listened. Version 10.1 is here!
Version 10.1 of the SafetySkills LMS was published on October 2, 2016. This update is primarily focused on allowing clients to run summarized reports. An administrator will now have the ability to group by any standard or custom field to easily calculate training time, courses assigned, courses completed and compliance percentages in the main report. Additionally, since this functionality was added to the main report, administraotrs will also have the ability to save and schedule these reports to be automatically emailed to them. For now, the existing Compliance Report remains the same in the SafetySkills LMS.
To learn more about this update and how it affects you:
Read below in the section entitled "How This Update Affects You…"
Watch this How-To Video: How to Run Reports – Video
Read this knowledge base article: How to Run a Summarized Report
Login to your LMS to see the new update! If you aren't sure what your LMS login page URl is, please CLICK HERE, enter your email and then click "Find Learning Portal"
Contact SafetySkills customer care with any additional questions by submitting a ticket to support@safetyskills.com
How This Update Affects You…
For Administrators, Super Administrators and Owners:
Ability to run summarized reports when grouping by any field for:

Number of remaining assignments
Number of completed assignments
Total training minutes
Compliance percentage

These totals can be calculated on a per-learner level or by any custom field

Saved compliance reports
Automatically emailed compliance reports
Updated exporting options

Dates will now export properly from the LMS without any additional formatting in Excel
Total time now exports properly from LMS
.xls was removed from exporting options due to outdated formatting abilities
For Learners:
Update 10.1 will not affect the learner experience in the SafetySkills LMS.
As always, if you have any questions, please feel free to contact support@safetyskills.com