Close
2 OSHA Rule Changes Set to Take Effect in August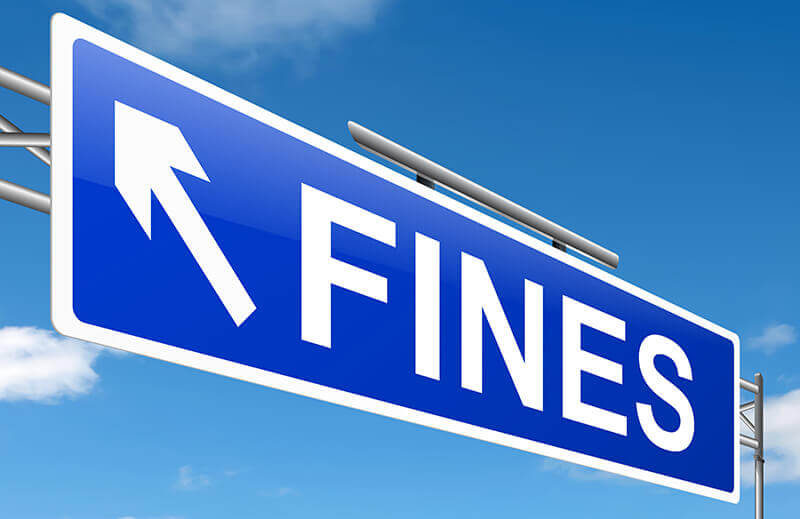 Tuesday, Jul 19th, 2016
OSHA increasing maximum penalties for violations on August 1

For the first time since 1990, OSHA is increasing their maximum penalties for violations on August 1. The penalties are being increased by 78% from their previous levels to adjust for inflation.
The maximum penalty for a serious violation will increase from $7,000 to $12,471. "Failure to abate" penalties will increase by the same amounts, from $7,000 to $12,471 each day after the abatement date has passed. Willful or repeated violations will have their fines increase from $70,000 per violation to $124,709. The new penalties take effect on August 1 and will be effective on any related violation that occurred after November 2, 2015.
These increases are part of a wider program by the U.S. Department of Labor, in accordance with legislation Congress enacted in 2015 requiring federal agencies to adjust their civil penalties to account for inflation.
"Civil penalties should be a credible deterrent that influences behavior far and wide," said U.S. Secretary of Labor Thomas E. Perez. "Adjusting our penalties to keep pace with the cost of living can lead to significant benefits for workers and can level the playing field responsible employers [sic] who should not have to compete with those who don't follow the law."
Similar changes are being enacted across the Department of Labor's agencies, including the Mine Safety and Health Administration, Employee Benefits Security Adminstration, the Office of Workers' Compensation Programs and the Wage and Hour Division. The Office of Workers' Compensation Program's penalty for failure to report payments under the Longshore and Harbor Workers' Compensation Act is increasing from $110 to $275. The Wage and Hour Division's penalty for willful minimum wage and overtime violations is rising from $1,100 to $1,894 for each violation.
These new penalties are also subject to inflation in the future. Penalties in future years will adjust for inflation every year based on the Consumer Price Index, although they will not increase more than 150% of the existing penalty amount. States that have their own OSHAs are required to adopt at least the same penalty levels as federal OSHA's.
OSHA updates their recordkeeping rules to require electronic injury reporting, clarifies anti-retaliation protections
The other major change coming in August is to OSHA's recordkeeping and reporting requirements. As part of a revision to require annual electronic reporting of injuries and illnesses, OSHA is increasing their protection of employees who are unable to file a complaint out of fear of retaliation. The current rule already requires employers to inform their employees that they have a right to report work-related injuries and illnesses, and forbids employers from retaliating against employees for filing a complaint with OSHA, but OSHA is not able to act against employer retaliation or intimidation unless that employee files a complaint within 30 days. These rule changes allow OSHA to cite an employer for retaliation even if the employee does not file a complaint, or if the employer has a program that deters or discourages injury or illness reporting. These provisions go into effect on August 10, but OSHA is delaying enforcement of these provisions until November 1 to give employers time and guidance to put themselves in compliance, as well as educate employees on their rights under these rules.
These changes are part of a larger final rule going into effect on January 1, 2017, which will require employers to submit some of their injury and illness records electronically in addition to the hard copies they are already required to submit. OSHA will use this data to enforce and assist employers in complying with OSHA regulations, and will post some of the data on OSHA's website. OSHA believes this will incentivize employers to continue improving their safety programs, and allow workers, job seekers and the general public to have access to valuable information. These new requirements don't require employers to keep any new records or change any of the records they're already required to keep, it only requires them to also submit some of these records electronically
These reporting requirements apply to establishments with 250 or more employees in industries that are required to keep and submit records to OSHA, as well as establishments with between 20 and 249 employees in industries that OSHA defines as "high-risk". The reporting requirements will go into effect over the next two years: employers must submit their 2016 Form 300A by July 1, 2017, and all of their 2017 forms by July 1, 2018. For establishments with more than 250 employees, this includes Forms 300A, 300 and 301. Smaller, high-risk establishments will only need to submit Form 300A. Reporting forms in subsequent years must be submitted by March 2 of the following year.
SafetySkills OSHA Reporting and Recordkeeping course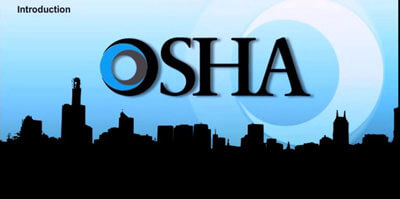 SafetySkills is staying ahead of the curve on these reporting changes. We've already updated our OSHA Reporting and Recordkeeping course to include OSHA's clarified anti-retaliation requirements, and we will be rebuilding this course from scratch to include the new electronic reporting requirements and specific information that must be submitted electronically. This rebuilt course should be ready by the end of 2016, before the new requirements fully take effect on January 1. Follow the status of this course build in our product roadmap.