Your Partner in Workplace Safety
SafetySkills focuses on providing world-class, technology-based solutions to global compliance training challenges
In order to be effective, the learner must be engaged. Our designers focus on leveraging the latest technologies in the development of rich-media, 3D simulation, animations and interactions to ensure that the learner stays engaged throughout the learning event.
---
---
Our Approach
Adult Learning Theory and ADDIE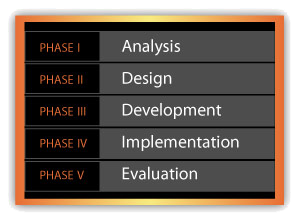 Our instructional systems designers are practitioners of modern adult learning theory and the ADDIE (Analysis, Design, Development, Implementation, and Evaluation) model. Once competencies and learning objectives are defined, our designers will apply the appropriate learning theory (Cognitivism, Behaviorism, Constructivism, or Social Learning) to help shape and define outcomes.
Efficient/Economical Development
We have in our inventory over 10,000 sharable content objects (SCOs) designed to be deployed in infinite combinations and permutations.
The benefit of this approach is that your organization ends up with highly interactive, immersing and engaging e-learning courses that meet your specific training requirements at costs in parity with off-theshelf products.
---
Our Process
Phase One Analysis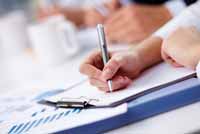 In the analysis phase the instructional requirements are clarified, the instructional goals and objectives are established and the learning environment and the learning group's existing knowledge and skills are identified.The Project Manager and Instructional Systems Designer (ISD) will work to gain a comprehensive understanding of your project goals and work with you to determine the optimal instructional design strategy.
Phase Two Design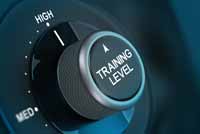 The Project Manager, ISD and (if required) subject matter expert(s) will work with you to develop our project treatment, establishing a comprehensive set of terminal and enabling learning objectives, and levels of desired competency.This documents the project's instructional, visual, and technical design strategy. The User Interface will be designed and a prototype delivered for your approval.
Phase Three Development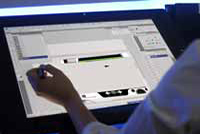 Our creative Digital Designers create and assemble content assets that were blueprinted in the design phase. Storyboards and graphics are designed, programmers develop and integrate technologies. Our testers perform debugging processes.
Phase Four Implementation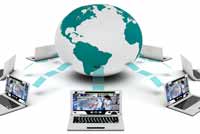 Our Software Engineers and LMS technicians ensure that your content is deployed on the chosen distributive platform and that the SCORM packages load and record correctly.
Phase Five Evaluation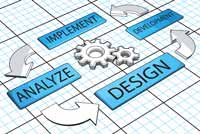 While formative evaluation is performed throughout each phase of your project, your key attributes of the learner activity data are monitored and summative evaluations are prepared.
---
Levels of Complexity
---
Our Work
Below are some samples of the work we have performed.
---
Featured Clients
Click to learn more about the work we've done.
An Engaging Experience
SafetySkills online safety training courseware encompasses rich media animations, studio produced audio, dynamic Flash and 3D simulations designed not only to convey the subject matter, but to engage the learner.
Your learners won't be able to go brain-dead, simply toggling through slides; rather they are continuously challenged throughout the course to solve puzzles, answer questions and interact with the training.
Because Online Safety Training is NOT a Spectator Sport
Comprehensive Catalog
Online Safety Training
The SafetySkills training library consists of 350+ environmental, occupational health and safety (EHS) and human resources (HR) compliance titles targeted toward multiple industries.
We believe that training is more effective when the learner can identify and relate to the situations, subjects and environments specific to their own industry. SafetySkills online safety training courseware includes EHS and HR series focused on specific industries, including: