Active Shooter Training Now Available in Spanish
Lauren Brandeberry - 4/13/2016
Active shooter incidents are unpredictable and chaotic, making it difficult for employers to prepare. Even though the odds of an active shooter event occurring in the workplace are low, fears about these situations can lower employee morale and create anxiety and uncertainty for your staff. Training helps employees feel prepared and empowered to respond quickly if an active shooter situation occurs on the job. To be most effective, training should be delivered in the employee's native language.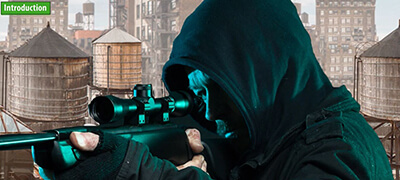 SafetySkills Active Shooter training features realistic scenarios and rich animations to effectively engage learners and reinforce key concepts. This course is designed to help learners in any industry recognize recommended actions to take during an active shooter even. It is presented in both English and Spanish in order to benefit a larger portion of the workforce.
An Engaging Experience
SafetySkills online safety training courseware encompasses rich media animations, studio produced audio, dynamic Flash and 3D simulations designed not only to convey the subject matter, but to engage the learner.
Your learners won't be able to go brain-dead, simply toggling through slides; rather they are continuously challenged throughout the course to solve puzzles, answer questions and interact with the training.
Because Online Safety Training is NOT a Spectator Sport
Comprehensive Catalog
Online Safety Training
The SafetySkills training library consists of 350+ environmental, occupational health and safety (EHS) and human resources (HR) compliance titles targeted toward multiple industries.
We believe that training is more effective when the learner can identify and relate to the situations, subjects and environments specific to their own industry. SafetySkills online safety training courseware includes EHS and HR series focused on specific industries, including: