Perhaps more than any other department, human resources can cover the widest scope of job activities within a company. And there are quite literally hundreds of job titles that can fall under the HR umbrella, with countless more possible based on specific needs.
No matter which titles are used, the HR department is generally responsible for administering employee benefits and managing the employee life cycle, from recruiting and hiring to onboarding and even terminating.
One important aspect a human resources team handles is employee training. Much like HR in general, this can include many things, but it doesn't always include safety training. However, perhaps it should.
After all, you are likely the first point of contact within the company for many, if not all, new hires. When you show employees that safety is a priority, you help set the expectation of safety in all aspects of the job.
Training and Human Resources
In general, within any company, there are numerous types of training that occur. Some will be very specialized and must be conducted by experts or veterans in that field, like manufacturing processes, or are job-specific and are best done by that department's employees. However, human resources can — and should — be involved in a few different training areas.
Orientation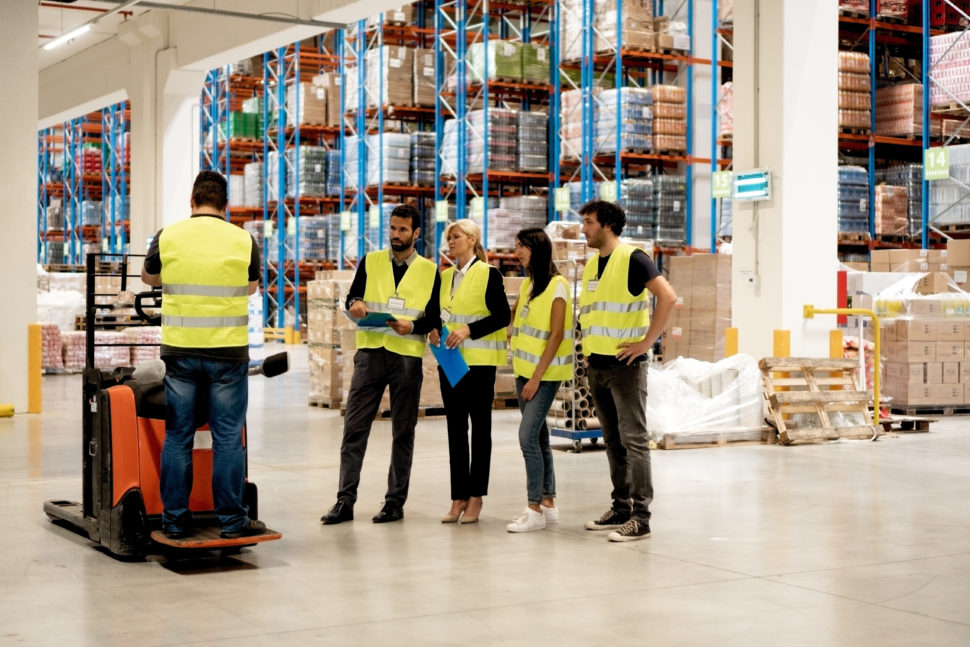 This is typically the first interaction a new employee has with the organization and with their team, and is perhaps the first thing to come to mind when considering training duties of an HR team.
During orientation, new hires learn important things like the organizational structure, company policies and administrative procedures. This is also most likely when the new employees review and complete required paperwork for the HR department.
Onboarding
While orientation does include the onboarding process, this training is geared more toward the employee's specific role. Getting plugged into software and platforms, understanding personal and departmental goals, and being introduced to technical aspects of the job take place during onboarding.
The onboarding process begins immediately after an employee starts work and may last a few weeks, depending on how long it takes to get a new hire up to speed. Essentially, onboarding will last until the employee can work independently.
Soft skills
With many jobs becoming dependent on, and sometimes completely eliminated by, technological and AI advancements, soft skills become increasingly important, as these cannot be automated. There are a wide variety of useful soft skills, but things like communication and time management are universal.
Including both hard skills, such as forklift operation, and soft skills in your company's training curriculum makes for well-rounded, satisfied employees, which leads to an efficient, productive company.
Safety Starts With The Basics
When you think about worker safety, you probably consider some of the typical job hazards, such as dangerous equipment or hazardous materials. However, it is important to also consider ergonomics, which aims to increase productivity and reduce discomfort.
Effective workplace planning along with well-designed equipment can help minimize or eliminate potential risks and reduce worker injury. OSHA offers guidance on many different ergonomic topics such as repetitive motions or excessive heavy lifting.
Having your employees complete ergonomic training can also help, as this type of training will often cover things you likely never stop to think about but that can be so important to health and safety.
Looking for more online safety training content?
Why Safety and HR Makes Sense
It might make sense to you that a human resources team should be involved in employee training in a variety of areas, but when it comes to safety training in particular, the idea might still seem odd.
However, there are actually many reasons why having HR coordinating, or at the very least involved with, a safety program makes complete sense. Here are just a few of these reasons that can apply, no matter what specific industry your work is in.
Minimizing employee turnover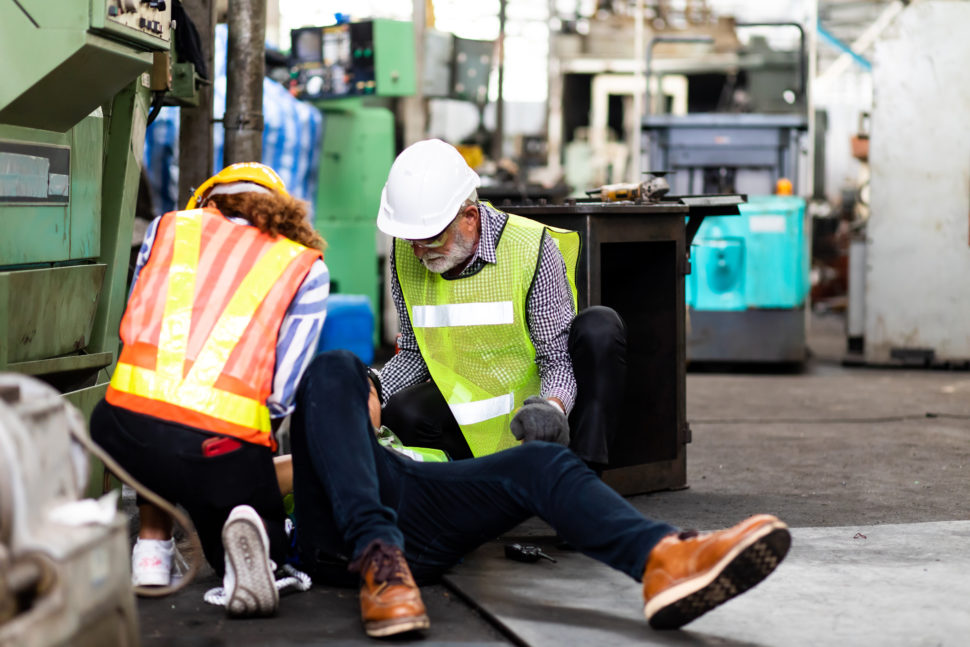 As noted previously, a major part of the job of human resources has to do with hiring, not only for new openings but also for previously filled positions. If employees get injured on the job, they may end up being out of work for an extended period of time, or permanently. This means more work falls back on HR to fill that role.
Additionally, if workers don't feel safe at their place of work, they may end up causing mental anguish for themselves by stressing out over coming into work, or they may be so hyper-focused on their own safety that they fall behind on tasks. If their productivity becomes too much of an issue, they may need to be let go. Either way, keeping employees safe will help reduce the amount of new hire work HR must do.
Leading by example
At many companies, safety may feel like almost an afterthought, seen more as something that only those workers in high-risk positions need to be concerned with. However, for workplace safety to be truly effective, education and implementation need to start at the top, which includes leadership and human resources.
At smaller companies, HR may be completely in charge of a safety program. At larger organizations, they might have a separate safety division. Of course employees will see the safety managers promoting and encouraging employee safety, but when an HR team — the backbone of a strong company — also promotes safe behaviors, a culture of safety is much more easily created.
Necessary for understanding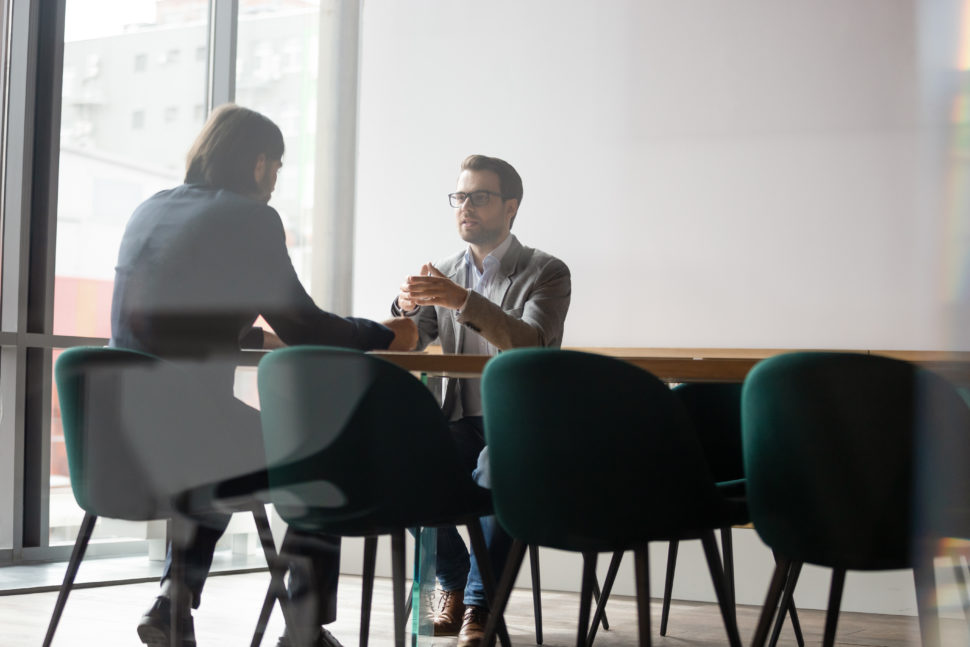 Part of HR's duties include handling concerns and complaints from employees. Naturally, this can sometimes mean fielding questions or concerns over safety issues. If your human resources department is not involved in the full extent of a safety program, it is possible an employee could come to them with a concern on a topic they don't fully understand.
Similarly, it is crucial for employees to feel comfortable enough to go to HR in the first place. When workers know that HR is involved in the company's safety plan, they know the department is knowledgeable. Having an environment where workers are empowered to speak up is important for both employees and the employer.
Complete Your Training Remotely
On March 11, 2020, the World Health Organization declared the rapid spread of a newly discovered virus named SARS-CoV-2, commonly known as COVID-19 or coronavirus, as a pandemic. Each state determined a level of action to be taken in an effort to slow the spread of the virus, from issuing full stay-at-home orders to choosing only to close schools and allowing businesses to close if they desired.
Now, regardless of what initial steps were taken, the entire United States has begun the multiphase process of reopening, from nonessential businesses to schools, as they see fit for their citizens and their economies.
While your workers may be limited in their job duties, now is an ideal time to implement online training strategies. Remote training can help your workforce get caught up on regulatory training requirements or maybe even learn new skills.
Get the Right Training for Your Workers
In 2017, Millennials made up the largest segment of the American workforce, with 56 million from that generation working or looking for work. Less than two years later, an even larger number of members of Generation Z — 61 million — began entering the workforce. Suffice it to say, the look of the American worker has changed over the last few years.
Additionally, research has found that 90% of Gen Xers, 93% of Millennials and 98% of Gen Zers own a smartphone. The pervasiveness of always-connected mobile devices means learning should be accessible from anywhere. Having the ability to complete training on mobile devices also makes it easier to keep your entire workforce compliant.
Because we have become a mobile-first society and have developed an affinity for short interactions, it is necessary for training to be fully engaging from beginning to end. Users are far more likely to stay actively present in a training video lasting 5-15 minutes than in a full lecture that could last from 30 minutes to well over an hour.
Microlearning, the common name for these short learning modules, suits the reality of today's learners very well. You can find them as short as three minutes, meaning they get directly to the point without any unnecessary "filler" content that may distract from the key information.
For more than 20 years, SafetySkills has worked to incorporate important safety and HR topics into mobile-friendly, interactive training courses, with more than 350 microlearning courses available.
See how SafetySkills makes health and safety training easy and convenient for both a safety professional and a human resources expert.
Ready to start your online safety training program with SafetySkills?