Close
Noodlestream.com Reaccredited as an Authorized Provider of IACET CEUs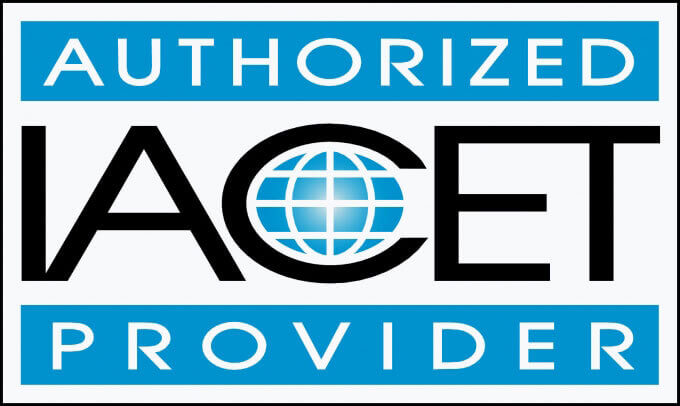 Saturday, Nov 9th, 2013
The International Association for Continuing Education and Training (IACET) has awarded reaccreditation status to noodleStream.com. IACET Authorized Providers are the only organizations approved to offer IACET Continuing Education Units (CEUs). The accreditation period extends for five years, and includes all programs offered or created during that time.
Mike Robertson, noodleStream's Lead Instructional Systems Designer, said "We are extremely proud of our training program. We train more than 100,000 EHS professionals and employees each year on OSHA, DOT, HR and EPA topics, a lot of them involving critical skills that can mean the difference between life and death. So we take that very seriously."
"We are pleased to continue our relationship with noodleStream.com as an Authorized Provider," stated Kristopher J. Newbauer, President of IACET and Director of Learning & Organization Development at Rotary International in Evanston, IL. Newbauer added, "noodleStream.com joins nearly 650 organizations around the globe that have had their programs vetted by third-party experts in continuing education to ensure the highest possible standards are met."
In order to achieve Authorized Provider accreditation, noodleStream.com completed a rigorous application process, including a review by an IACET site visitor, and successfully demonstrated adherence to the ANSI/IACET 1-2007 Standard addressing the design, development, administration, and evaluation of its programs. noodleStream.com has pledged its continued compliance with the Standard, and is now authorized to use the IACET name and Authorized Provider logo on promotional course material. In addition, noodleStream.com is now linked to the IACET web site and is recognized as offering the highest quality continuing education and training programs.
About noodleStream.com: noodleStream.com, the maker of SafetySkills, is a USA-based company that provides online safety training courses designed to ensure that companies meet their regulatory training requirements and employees learn best safe practices. noodleStream.com develops and markets their own products, provides custom courseware development, programming, subject matter expertise, ISD consulting and content development services for our public and private-sector clients. For more information, please visit safetyskills.com/iacet-accreditation/
About IACET: The International Association for Continuing Education and Training (IACET) is a non-profit association dedicated to quality continuing education and training programs. IACET is the only standard-setting organization approved by the American National Standards Institute (ANSI) for continuing education and training. The ANSI/IACET Standard is the core of thousands of educational programs worldwide. For more information, please visit iacet.org or call 703-506-3275.