Depending on your industry, you may already be familiar with the concept of a toolbox talk, although there are many different names people may use, such as tailgate briefings, tailgate meetings, safety time-outs, crew briefings, safety moments or safety talks.
However, no matter what you know them as, their goal is the same: provide a quick meeting, typically between 5 and 20 minutes, discussing a certain safety topic that is relevant to that team.
What Should Toolbox Talks be About?
None of the government regulatory groups offer requirements regarding toolbox talk topics, but that can work in your favor. Toolbox talks need to cover information that best applies to the group that will be receiving the talk — and that's it. It is up to each worksite to determine what makes the most sense for them.
Some examples of how toolbox talks can vary:
A construction crew might need to discuss topics like trenching hazards, working in cold weather, or working in confined spaces.
A warehouse distribution center could offer toolbox talks over using powered lifts or proper hand and pinch point safety.
Even office workers should have toolbox talks, which could cover everything from ergonomics to fire extinguisher use or even time management skills.
Many third-party safety training platforms have started offering "toolbox talk" guides. However, because they are produced to try and fit the needs of their entire client base, the topics end up generic and, ultimately, not as helpful as they should be.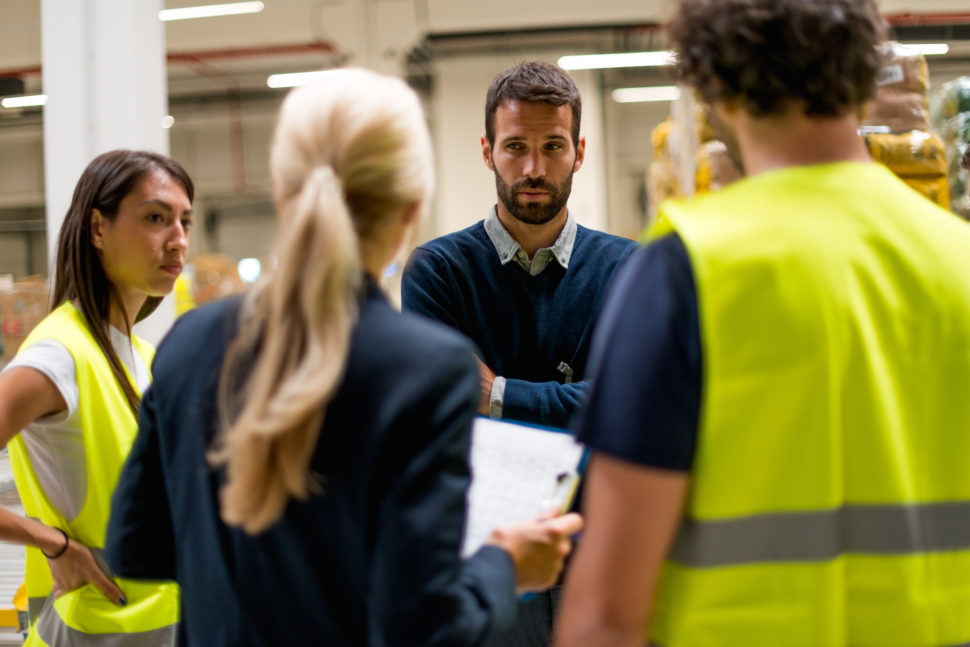 Your team's toolbox talks need to be applicable to your team's hazards, which may be common in your industry or may be extremely specific. One of the best ways to determine your toolbox talk needs is to conduct a job safety analysis (JSA), which helps to identify and work to correct potential dangers in your specific workplace.
Conducting a JSA will help you understand the most hazardous jobs in your workplace, what those specific hazards entail, and corrective and preventive measures you can take to reduce or completely eliminate the likelihood of accidents, injuries and illnesses.
Once you have completed a JSA and know, for a fact, what the major hazards of each job are, you will have a great starting point for toolbox talks.
Benefits of Having Toolbox Talks
As mentioned, there is no legal requirement to carry out toolbox talks, but these small group discussions provide a way of easily and quickly highlighting safety topics in a less formal way than a strict training session.
Here are the top seven reasons your organization should consider implementing — or increasing the frequency of — toolbox talks in your workplace.
Upholds part of the employer's responsibility
Since 1978, CCOHS has made an effort to create a safe and healthy workplace and prevent injuries. It was founded as a part of the Canadian Centre for Occupational Health and Safety Act, which was based on the belief that Canadians have the fundamental right to a healthy and safe working environment.
While CCOHS is certainly known for their training requirements, toolbox talks are not among these. However, they can be considered a "best practice" that supports a company's safety training program to help fill in gaps regarding the specific requirements of various CCOHS standards.
Gets everyone focused on the job
Toolbox talks are most commonly held in the morning, before workers start their day. This allows everyone to get focused no matter what. Perhaps they slept poorly, traffic was bad coming into work, or they just haven't quite woken up yet. A morning toolbox talk helps workers focus right from the get-go.
To be safe at work, you must be aware of the safety hazards around you. A daily toolbox talk can help keep the team alert by raising health and safety awareness before work starts. Keeping safety front-of-mind for all employees is important at any worksite.
Quickly gets workers up to speed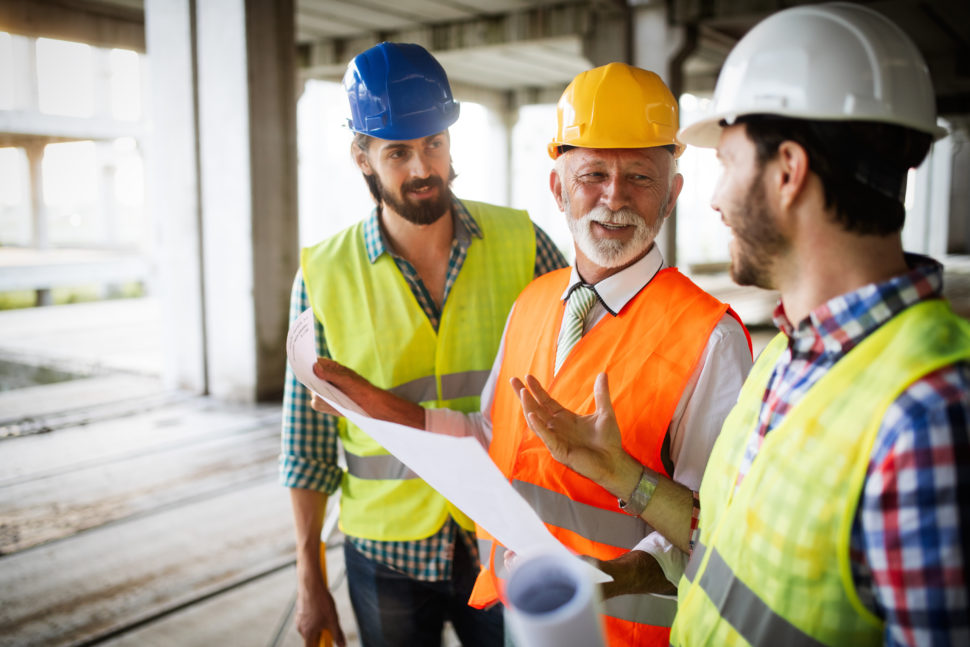 No matter what industry you are in, it is likely that some of your procedures have changed over time. Sometimes this is based on worksite changes requiring a new process while other times an official regulation was updated that meant the way you do business had to pivot as well.
Toolbox talks are the perfect place to reinforce changes to any policies or procedures that affect the job at hand. When workers are notified of changes multiple times, they are far more likely to remember them, keeping all workers safe and compliant.
Raises awareness on "lower priority" topics
Of course any safety topic is an important safety topic, but while some certainly require in-depth coverage, there are others that might simply need to be brought to attention. Toolbox talks are a great place to discuss these subjects that might not warrant a full-blown training course.
For instance, on a construction site, horseplay or messing around could cause serious incidents. Now, something like this wouldn't need to be covered in a 30-minute course, but it can easily be addressed in a 5-minute toolbox talk.
Makes health and safety a regular focus
Think about the last time you took a safety training course. It's likely that for the next few days, you were more aware of the hazards mentioned in that particular lesson. Well, toolbox talks do the same thing, but on a more regular schedule.
A short, engaging toolbox talk is more likely to have a lasting effect, so a team member might later mention one of the talking points to a coworker. Additionally, a toolbox talk could spark a conversation within management regarding the way something is done. Having a regular "safety chat" creates a new opportunity to see, and review, certain procedures.
Looking for more online safety training content?
Makes it easy to discuss recent incidents
We have probably all heard that it is important to learn from your mistakes. This is perhaps more true when it comes to safety than anything else. Whether there is a fatal accident or someone simply sprains their ankle tripping on the stairs, nearly every worksite has likely had some sort of incident they can learn from.
It doesn't take a serious incident to warrant a discussion of safety measures though. In many instances, a near miss can be just as good of a training tool as an injury, and a toolbox talk is the perfect setting. It provides an easy way to talk about what happened — or what could have happened — and ways to avoid similar situations going forward.
Creates a culture of safety
Carrying out toolbox talks on a regular basis, with every team or department, demonstrates a company-wide commitment to safety. It shows that safety is not a "one-and-done" situation, where you complete your required training each year and that's it.
When you foster a culture of safety and emphasize proper procedures every day, it is more likely that there will not be a disconnect between the official training and what is actually done throughout a normal workday.
Making Toolbox Talks Effective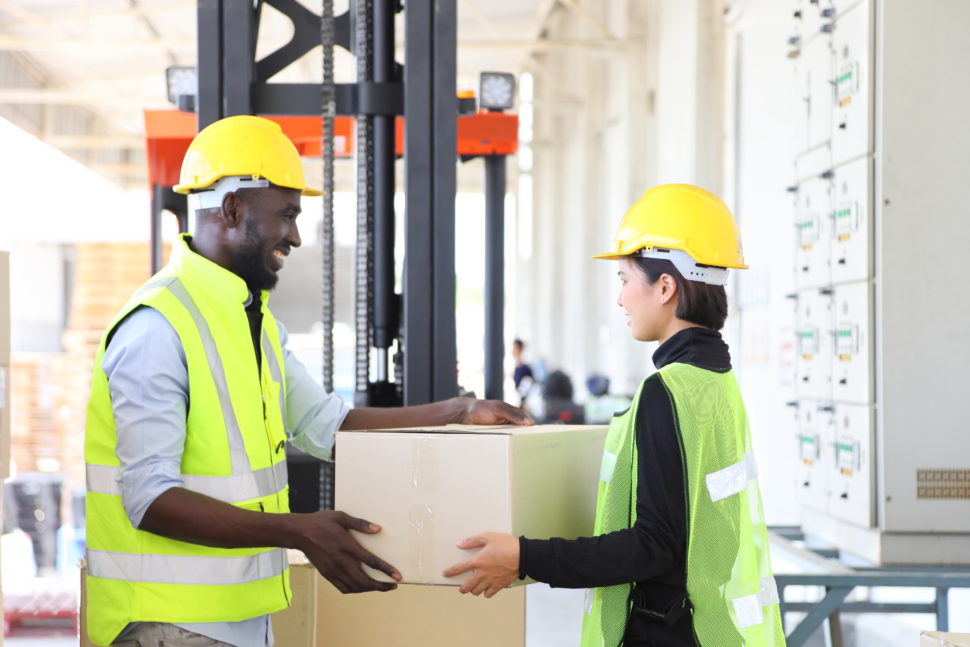 One of the biggest questions employers face regarding toolbox talks is how often they should be held. Yet again, this is something that will best be determined by each individual worksite or group. However, there are studies that indicate, unsurprisingly, that the more often toolbox talks are held, the more effective they are likely to be.
In 2019, Associated Builders and Contractors (ABC) released their annual Safety Performance Report, which looks at the correlation between safety measures taken by a company and the number of incidents that occur.
Among other interesting data, ABC found that companies who hold daily toolbox talks reduce their Total Recordable Incident Rate (TRIR) by 85% compared to companies that hold monthly talks. Even increasing the regularity of toolbox talks from weekly to daily has the potential to decrease TRIR by 73%.
When safety is presented to workers every day, it is more likely that safe habits will be formed and, in the long run, make a lasting impact on the organization's safety record.
Another way to ensure your toolbox talks are making an impression on your employees is to consider how they are conducted. Normal safety training is completed in a dull classroom setting, and even online safety training requires sitting through courseware on one or more topics at a time.
A major advantage of toolbox talks is how informal they can — and should — be. Creating a more comfortable environment that is more like a conversation rather than a safety lesson is more likely to make an impact on the employees in attendance.
Using toolbox talks as a conversation, and applying the lessons to specific instances that are relevant to the group in attendance, are far more likely to stick and, therefore, be effective.
Conclusion
Incorporating toolbox talks into your regular work schedule may sound easy enough – and it actually is. Whether you decide to start with monthly toolbox talks or increase your current meetings to weekly or daily, you can feel comfort in knowing that the more your team talks about safety, the higher a priority safety becomes.
For more than 20 years, SafetySkills has been working with customers around the world to implement health and safety training programs. Learn more about how you can use toolbox talks to help reinforce safety within your organization today.
Ready to start your online safety training program with SafetySkills?