World Class
Safety Training
SafetySkills is your partner
in workplace safety
3 Qualities That Make All the Difference
Robust Reliability
We understand that launching an online safety training program can be intimidating. From navigating complicated regulatory requirements, to identifying and employing the most effective learning modalities, to avoiding the potential technological pitfalls of networking security and system integrations, the process can seem overwhelming. That is why you want to partner with a service provider with an extensive pedigree.
SafetySkills strives to be the best, and the best value. Our substantial project history, US-based professional staff, and our ongoing commitment to making your online safety training program a success are just a few of the reasons we know you will be satisfied when choosing SafetySkills.
Innovative, Effective and Comprehensive Training
Every course in the SafetySkills library is built around the idea that effective training must engage the learner. We continually innovate new ways to increase learner engagement in each of the approximately 100 new EHS titles published each year. In addition to new courses, our industry-leading product roadmap includes 6-8 upgrades each year where we add additional features or improvements to our learning management platforms.
White Glove Service
SafetySkills has a reputation for great customer service. Our products are designed to be as intuitive as possible, and our customer service professionals have been trained to quickly and effectively address any issues that may arise. Concierge-level setup and support packages are also available for the ultimate in hassle-free deployment. We strive to be transparent about our product development process, and invite customer ideas and feedback through our user forums. SafetySkills support staff are always willing and able to structure products and develop features to meet customer needs.
Superior Training
We tailor content to the needs of clients in both the public and private sectors, providing efficient, effective methods to deliver quality safety education to their employees. SafetySkills helps employees "work smarter" – our training modules are self-paced and contain a competency requirement to ensure successful completion. Our LMS (Learning Management System) assigns, tracks, deploys and reports all of our clients' training.
The SafetySkills instructional design process inspires more rigorous engagement from learners, but we don't overwhelm them with dry regulatory jargon. We maintain a user-friendly platform, and our courses are built around entertaining scenarios to keep employees engaged while they learn. We regularly update content to keep it fresh and current and offer unlimited access anytime, anywhere.
Unmatched Value
Experience all the benefits of a comprehensive workplace safety training program for a fraction of the cost of traditional training. SafetySkills offers flexible plans, affordable pricing, and customization and branding options for every budget, allowing you to create a training program uniquely tailored to your needs. Our products are continuously updated with new content, fresh imagery and improved features. All clients on every plan have access to a robust knowledge base of how-to videos and training materials, as well as responsive technical support.
Save on training costs, improve your safety record, increase employee satisfaction, and enhance your regulatory compliance with engaging and effective training.
How We Got Started
Based in the USA, SafetySkills develops high-end, competency-based, custom-built e-learning courses for environmental health & safety and human resources education. Established as a training company that has embraced the digital realm, we've been in the safety training business for over twenty years. We're a smart, innovative company helping industries around the globe reduce their environmental and occupational risks.
SafetySkills was created and is overseen by experts in safety and environmental health. We develop all of our training materials internally, utilizing a dedicated team of graphic designers, web developers, project managers and customer support representatives, all under one roof. This allows for quick changes and customization with just one call.
SafetySkills. Work Smarter.™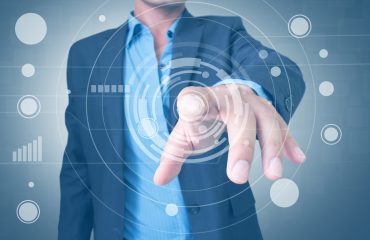 An Engaging Experience
SafetySkills online safety training courseware encompasses rich media animations, studio-produced audio, and 3D simulations designed not only to convey the subject matter, but to engage the learner.
Your learners won't be able to go brain-dead, simply toggling through slides; rather they are continuously challenged throughout the course to solve puzzles, answer questions and interact with the training.
Because online safety training is NOT a spectator sport.
Powerfully Easy
Our cloud-based LMS helps you assign, track and report on all of your organization's safety training activities.
Always Current, Always Compliant
We are the support team. We stand behind our products with best-in-class, in-house technical and customer support.
Accurate and Effective
Over 27,000 companies choose SafetySkills to help meet their environmental and occupational health and safety training requirements.
noodleStream (DBA SafetySkills) is an LLC registered in Delaware.