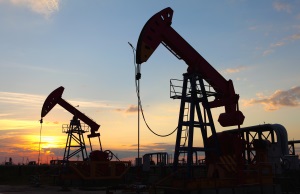 The oil and gas industry has a fatality rate that is more than 7 times higher than the average rate for U.S. workers [NIOSH]. Since its inception, SafetySkills has worked closely with employers in the oil and gas industry to develop targeted training to address the conditions and risks relevant to petroleum exploration and production through dynamic, competency-based EHS courses. In addition to numerous General Industry and Human Resources titles that are appropriate for oil and gas operations, the SafetySkills library features over 50 titles that are targeted to employees in the oil and gas industry. These oil and gas titles are based on API, AESC and IADC guidance, as well as OSHA's published guidance, and employ simulations, situational examples, and imagery relevant to exploration and production operations. View recommended courses for this industry below, or contact us for more information about how we can help build a training plan to meet the needs of your business.
---
One of our many clients in this industry
---
Industry Courses
Call today, and talk to one of our knowledgeable representatives about how SafetySkills can help make your EHS training program a success!
---
Clients in this Industry
---
An Engaging Experience
SafetySkills online safety training courseware encompasses rich media animations, studio produced audio, dynamic Flash and 3D simulations designed not only to convey the subject matter, but to engage the learner.
Your learners won't be able to go brain-dead, simply toggling through slides; rather they are continuously challenged throughout the course to solve puzzles, answer questions and interact with the training.
Because Online Safety Training is NOT a Spectator Sport
Comprehensive Catalog
Online Safety Training
The SafetySkills training library consists of 350+ environmental, occupational health and safety (EHS) and human resources (HR) compliance titles targeted toward multiple industries.
We believe that training is more effective when the learner can identify and relate to the situations, subjects and environments specific to their own industry. SafetySkills online safety training courseware includes EHS and HR series focused on specific industries, including: